132 years of history
OPERA PLAGE
Created in 1889, and formerly pavilion of the Opera, it is the oldest beach in Nice.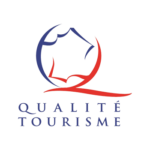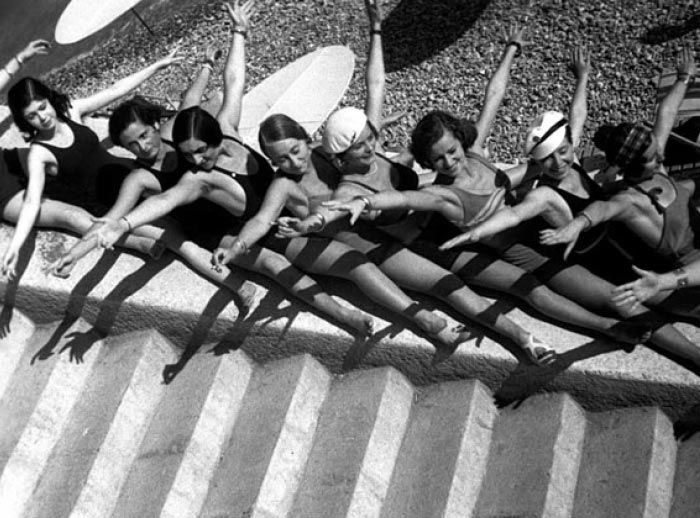 A FAMILY HISTORY
The Opera beach, formerly pavilion of the Opera, is the oldest beach in Nice. Located on the famous 'Promenade des Anglais' since 1889, the Opera beach is above all else a family history.
« Perpetuating 120 years of tradition and offering a contemporary experience, constitute a way of life: that's the Opera beach experience! »
.
Michel Maiffret
Opera Beach owner
JUST A STONE'S THROW AWAY FROM THE OLD NICE
From generation to generation, the Maiffret family turned the Opera beach into an address of choice on the Cote d'Azur. Or passed on from generation to generation, the Opera beach is one of the best address on the Cote d'Azur nowadays. Today, Nicolas offer a sunny chilling place just a stone's throw away from the old Nice.
Come and discover our beautiful region.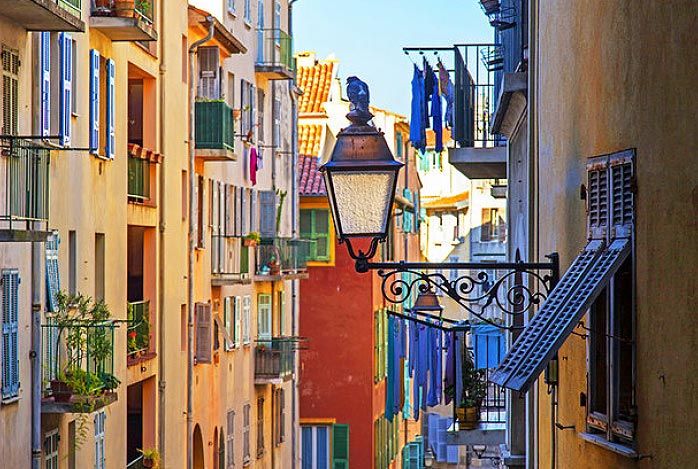 « We are offering a selection of wines of various aromatic intensities and origins. Our blackboard menu will be monthly enriched with new wines with character. »
Nicolas Maiffret
Wine specialist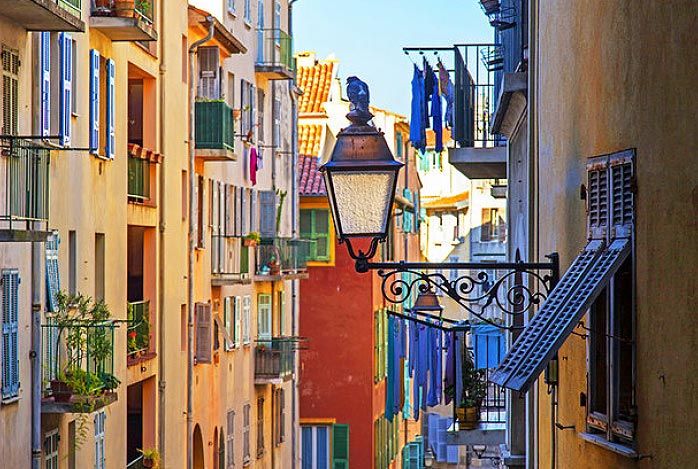 Fresh and authentic
Products
The Opera beach proposes a nice eating area for lunch and dinner, as well as a freshly refurbished outside seating area to enjoy a wonderful view of the famous 'Baie des Anges'.
See Restaurant
Tradition allied to modernity for your greatest pleasure
Our kitchen
WATERFRONT TERRACE
Don't hesitate to reserve your table ``with your feet in the water`` in order to make the most of our restaurant area.
The service is provided every day from 12:00 am to 5pm.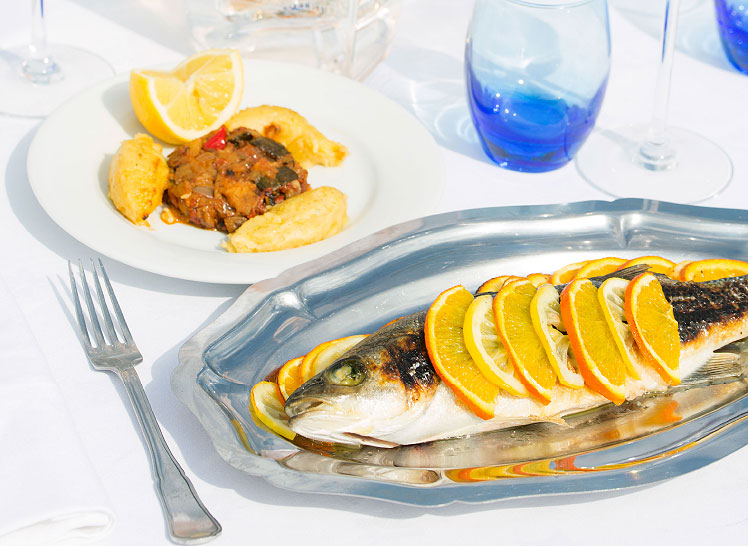 Grilled sea bass
Fresh sea bass grilled at your table/just in front of you (for 2 personnes), served with ratatouille and truffled mash. OU with ratatouille and truffled mash as side dishes.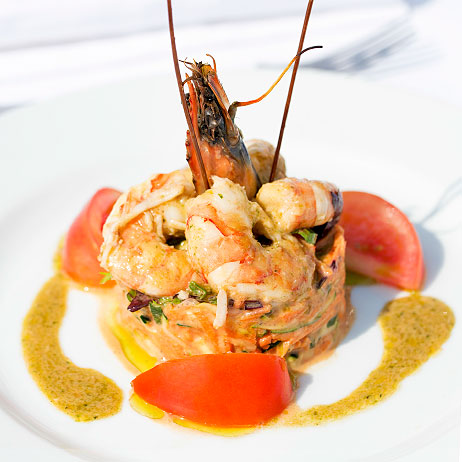 Chantal's Salad
The restaurant's speciality allies freshness and love of good food; composed of zucchinis and carrots in remoulade dressing, served with tomatoes, cocktail sauce and our famous marinated prawns.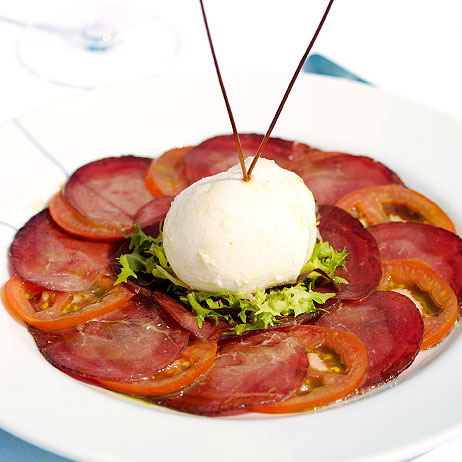 Complete Secca
Unique meat speciality, i.e. dried beef from Entrevaux, served with tomatoes and mozzarella, hot goat cheese and French fries.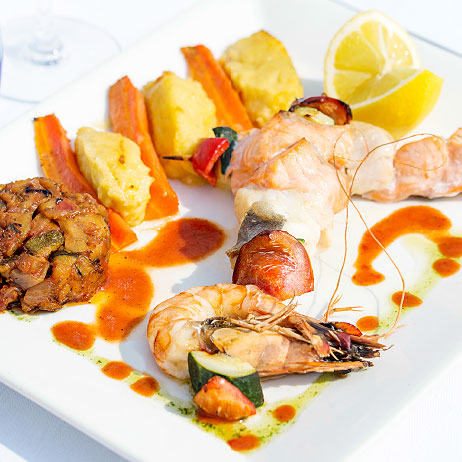 Seafood
Mix of fresh sea products according to the Chef's mood: prawns meet salmon and other Mediterranean fishes, such as St Pierre.
Open every day from 9am until 20pm (available deck-chair from 9am to 18.30pm)
The meal service is opened every day from 12:00 am till 5:00 pm
Opening in the evening according to the events and on reservation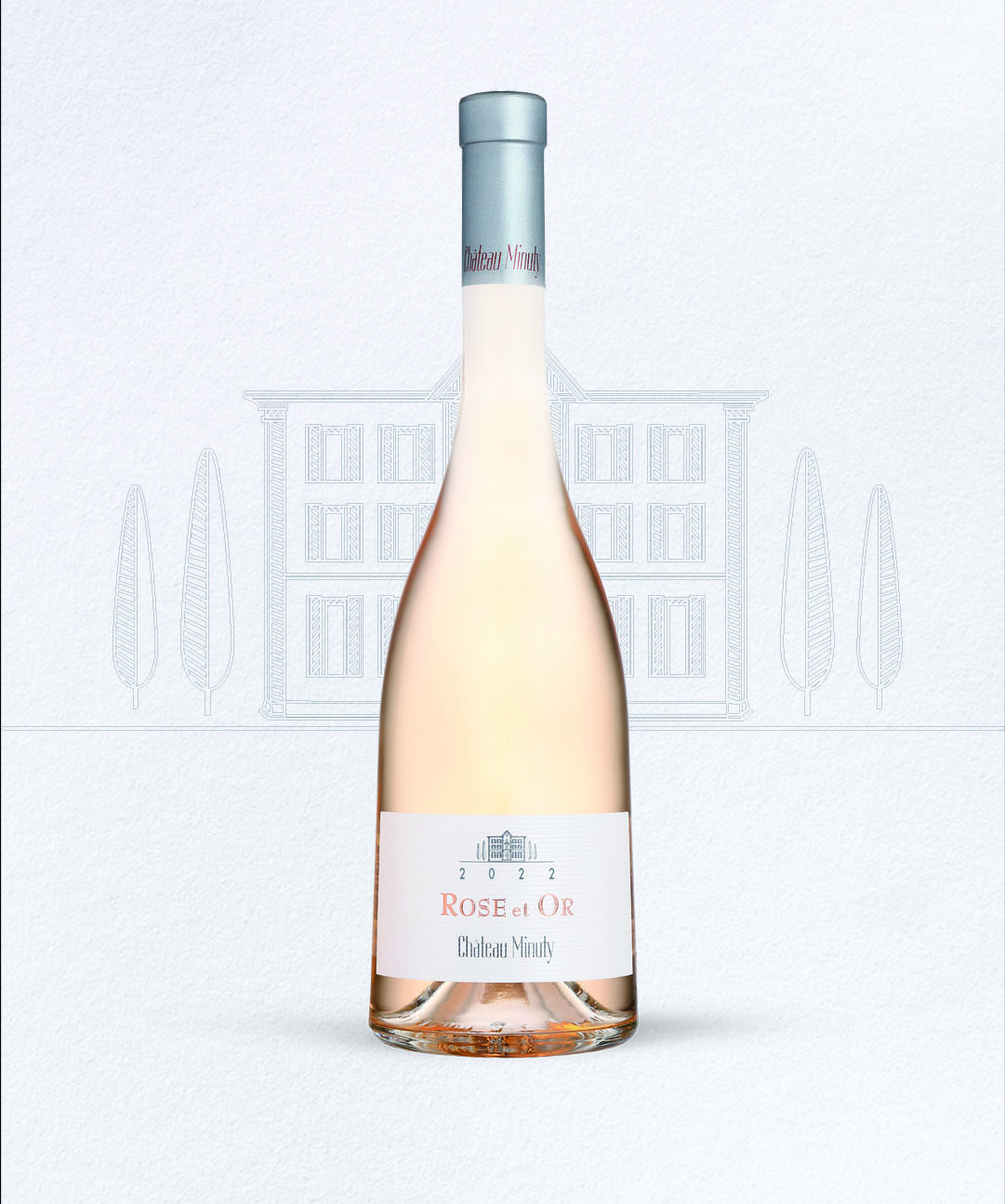 CHÂTEAU MINUTY
AOP Côtes de Provence Millésime 2022
Appellation :AOP Côtes de Provence
Blend :80% Grenache, 40% Cinsault et et Rolle
Tasting notes :The aromas are very fruity (reminiscent of ripe, fresh, sun-kissed fruits such as vineyard peach, pear, and pink melon).It has a spherical and crystalline texture, both rich and pure, like a fragrant spring water.
Wine paring : High-quality seafood products (plump oysters, Madagascar shrimp, beautiful shellfish), exotic and Asian dishes (pad thai, Réunion Island rougail), bouillabaisse, fresh and young cheeses. For dessert: sorbets made with exotic fruits.
Alcool : 12,5 %
Serve chilled : Between 46,4°F (8°C) and 53,6°F (12°C), depending on the season.
Available In 75 cl

Nicolas Maiffret
Wine specialist
La Baie des Anges
OPÉRA PLAGE
With almost 250 new deckchairs, the Opera beach welcomes you for a sunny relaxing day facing the 'Baie des Anges'.
See the beach
A real jewel in the setting of the Bay of Angels, the Opera beach is located between the hills of the castle and the sea full of ships. Television and radio broadcasts, theme evenings, fashion shows, festivals, shows, openings, conventions, weddings… Over the years, events have come and gone but they have never been the same.
Numerous stars, athletes and artistes have visited and do still patronize this legendary place.
 Organisation of events for up to 1000 people.
 Possibility to privatose the Opera beach on request (including security service).
 From June on, come and share an unforgettable evening by candlelight with friend or family.
The restaurant opens its doors every evening from Tuesday to Saturday, come and taste our dishes with your feet in the water while enjoying the bands or the resident DJ to liven up your nights. Every Thursday evening from mid-June onwards, come and eat with your feet in the water to the sound of the saxophone of the musician « Saxolove"!
Just a step from the old town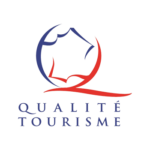 2912
SATISFIED CUSTOMERS ON FACEBOOK
20
NEW RECIPES EVERY MONTH